Welcome
I now concentrate on making and restoring/servicing spinets and in particular, instruments after Thomas Hitchcock of London.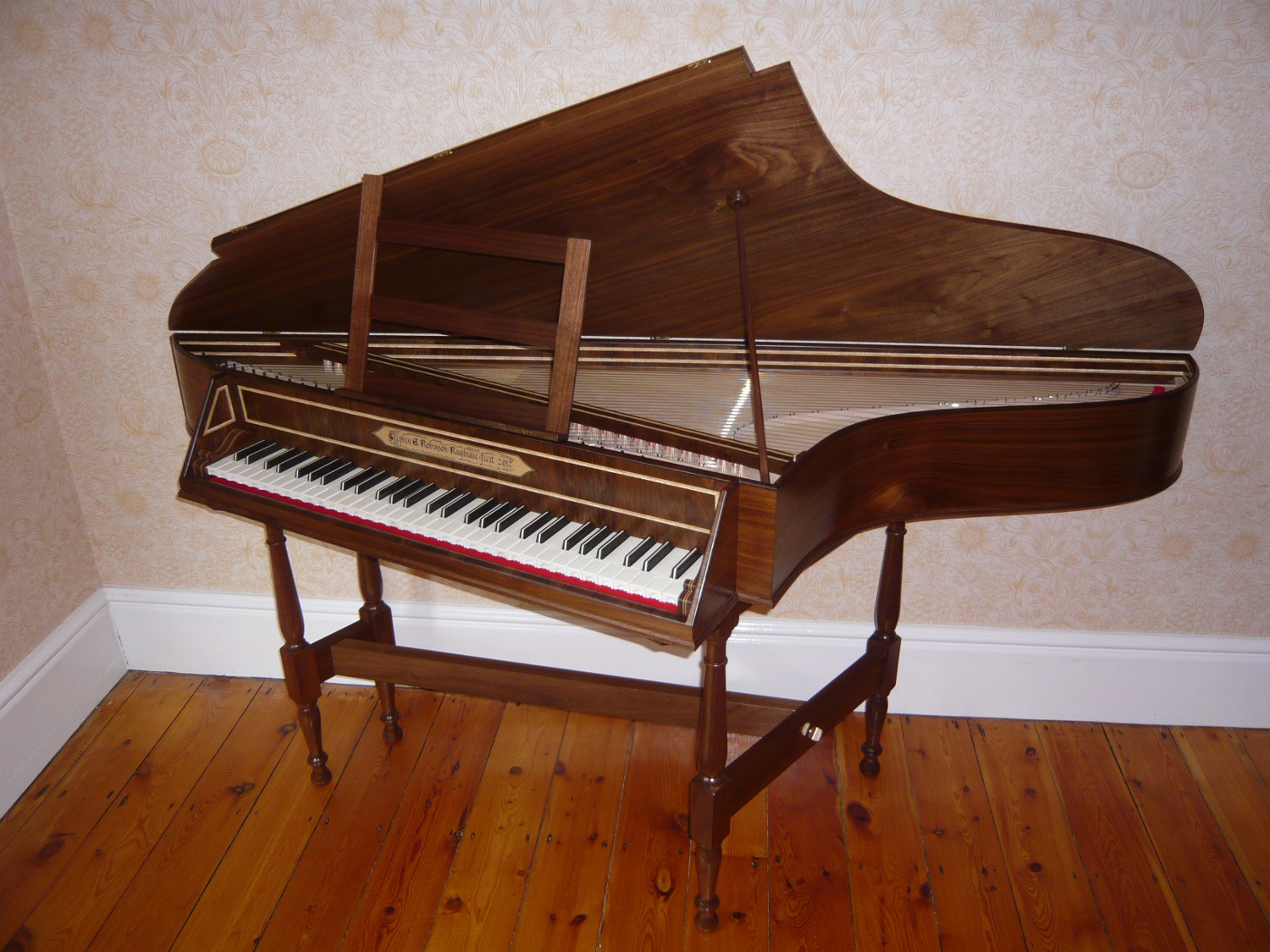 These are closely based on the Hitchcock spinet in the Russell Collection of Early Keyboard Instruments, Edinburgh University combined with other Hitchcock spinets.
They are made along traditional lines but with the added benefit of being transposing (playing at A=440 and A=415).
Five octave compass GG-g3; 61 notes. One set of strings, 8'.
Case exterior veneered in walnut; interior veneered in figured walnut with ash herringbone inlay like the originals.
The walnut stand is now supplied in a turned design based on an original Hitchcock stand.
Standard keyboards now have ivory substitute naturals and 'skunk tail' sharps, or ebony naturals and bone tops to ebony sharps.